e-book: SAP S/4HANA migration made simple
For decades, SAP ERP has helped manage almost every aspect of businesses of all sizes, shapes and sectors. Unlike its predecessors, SAP S/4HANA, SAP's next-generation platform, allows companies to make decisions based on real-time data – thanks to SAP S/4HANA's revolutionary in-memory database.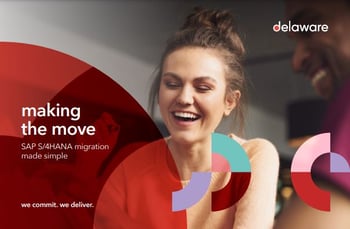 SAP S/4HANA brings real-time data insights to business decision-making
But is your business ready to embrace SAP S/4HANA? What are the costs and concerns of migration? Is a move to SAP S/4HANA really a must, or can you continue to rely on SAP ERP Central Component (ECC)? We explore the answers to these questions and more in our e-book, 'Making the move: SAP S/4HANA migration made simple'.
In this e-book, our experts take you through a variety of topics, including:
The efficiency-boosting capabilities of SAP S/4HANA and their business impacts
How SAP S/4HANA helps businesses future-proof their operations
Myths and truths about the migration process
… and more