Download the e-book to get started
The role of the CFO is changing significantly. More than keeping your processes running smoothly, you are expected to create added value for your organization. Transforming your company's financial processes is a must to stay relevant to your organization as a CFO. Yet how do you do that? By using new approaches and technologies and combining financial and operational data you will be able to work with real-time and predictive data and transform it into valuable, in-depth insights that steer business decisions.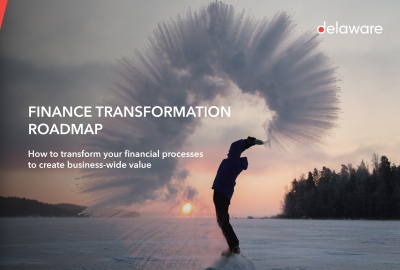 In this roadmap, our finance experts identify three waves of maturity: efficiency, effectiveness and value creation. They will inspire you with a comprehensive set of approaches, tools and methodologies that will help you prepare your finance role for the future in four key finance domains: Operate, Analyze, Steer and Comply.
Don't wait any longer and start transforming your finance department now!